Intelligent, Effective, Rapid, and Secure Communication
MatchMD™ messaging technology enables rapid, efficient, and cost-effective communication among hospital staff, physicians, and care providers. Medical team members securely send, receive, and reply to messages – usually within a matter of seconds – while logged into any smartphone, tablet or PC. Anytime. Anywhere. This includes image, photo, voice memo, and PDF file sharing, as well as delivery/read confirmations and multi-factor electronic verification.
Our MatchMD™ products and services were developed by practicing clinicians to meet the needs of today's medical professionals. We pioneered secure healthcare communications, and we're committed to constant improvement for efficiency and ease-of-use.

Live Operator
Bilingual, 24/7 answering service working holidays, weekends, and EVERY day year-round

Call Schedule
Regardless of their complexity, your group's call schedules will be managed effectively and are easily accessible

Track Read Receipts
Know when messages are read, measure the response time, and archive the data for future retrieval

Schedule from a mobile app
Create and modify call schedules anytime, online, or through our MatchMD™ app

Secure File-Sharing
HIPAA compliant security for transmitting files from any location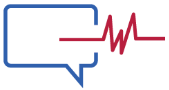 Message lifespan
Store all messages in a real-time archive available at the click of a button for up to seven years

Analytics Reports
Customized metrics improve overall efficiencies and patient care by individual user or an entire clinical service line

Priority Messaging
Ensure that critical team messages in emergency situations are received and resolved promptly
The "Perfect Match" for Your Healthcare Organization
There are many advantages to the MatchMD™ system, from our live after-hours answering service to the efficient storage of critical data with HIPAA compliant security. Let us demonstrate how MatchMD™ will better meet your organization's needs with a FREE no-obligation demo at your convenience.
Request a Demo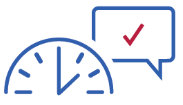 Timer Messaging
Schedule messages to be sent and delivered at prescribed times as alerts or reminders
Message Anyone
Our inclusive secure messaging solution is accessible by everyone using the MatchMD™ platform, as well as facilities and providers not currently within the system, through our 24/7 call center

Integrated to EMRs
Add information directly into patient EMRs through a bi-directional HL7 interface

Crisis Team Paging
Improve the response times of your entire STAT team through one-source messaging

Triage Nurse
Determine the type of care patients need before they arrive at the facility

Smartbadge
Integrate with any smart device for added flexibility based specifically on how your staff prefers to work
HIPAA Compliant Messaging On Any Platform
Receiving and delivering messages securely anywhere, at any time on Android or iPhone devices

Documented
Improve the patient's continuum of care with an accurate record of when messages were sent and their corresponding response time

Secure
Whether on desktop, tablet, or mobile device, all communication complies with HIPAA/HITECH regulations
Paging Process
Connect directly with patients, fast

Paging Process
Connect directly with patients, fast

Chat Process
Send text, video, and other messages with reliable mobile-to-mobile communication from anywhere

Save Time and Reduce Frustration Across Your Entire Organization
The number of features that MatchMD™ offers to hospitals, medical facilities, and healthcare teams is always evolving. See how our advanced platform will deliver a reliable, secure messaging solution, regardless of the size of your organization.
Schedule Your Demo

Hospitals
A crisis can strike at any time. Regular days often become chaotic in seconds. Rapid, reliable information is crucial when an emergency strikes. Ensure that every team member is connected and ready for it.
Learn More
MatchMD™ really makes things go so much smoother. Our medical teams can stay in constant contact with each other so everything works smoother. My patients trust me to do my best and therefore I trust MatchMD.
Teri Darnell
BSN, RN, CHPN Kettering Health Network
I LOVE their online scheduling template that is so EASY to adjust on the fly through the website or via the mobile app! The operators have all been pleasant and immediately responsive to our physicians, patients, and patient families. We have had no complaints, which is certainly a breath of fresh air compared to our former answering service group.
Elizabeth F. Yankello
RN, CPN, CMPE Chief Operating Officer / Certified Medical Practice Executive Sewickley Valley Pediatric & Adolescent Medicine
Our business model depends on several crucial MatchMD™ features to operate smoothly and cost-effectively. We consider this technology a transformational tool for communicating both among our group and with the facilities we serve compared to using just a conventional answering service
Lee Jenkins
Director of Operations, Geriatric Post-Acute Specialists
Physicians
Every practice, no matter what the size, needs a stable communication platform. A single place to post schedules, connect with patients, and gather data that improves the efficiency of every member on staff.
Learn More

Incredible Features at Affordable Prices
Through an evaluation of your organizational needs and a thorough understanding of your budget, our team will find the right grouping of features designed specifically for your healthcare organization.
Your MatchMD™ solution will deliver value far beyond its cost.
Discover The Best Value